Great Nintendo Switch Games To Play With Your Kids
Playing games with your kids is a great way to connect, and manage their play time!
Nintendo have always been known for their fun, family friendly games, and the Nintendo Switch console is designed around playing games together.
So, here are some great Switch games you can play together with your kids, some can be played together on the same console, others are online multiplayer, so you will need another Switch!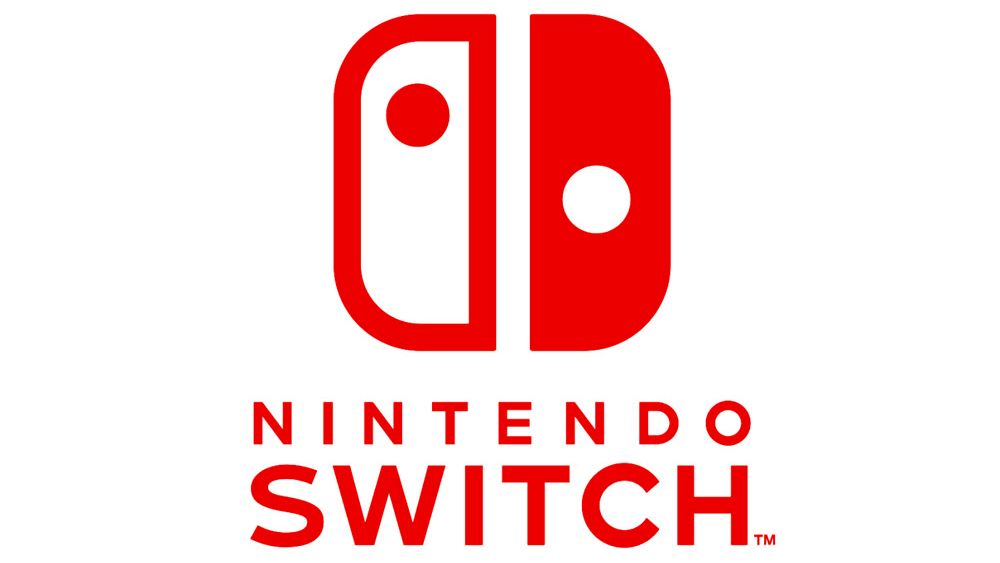 Super Mario Bros U Deluxe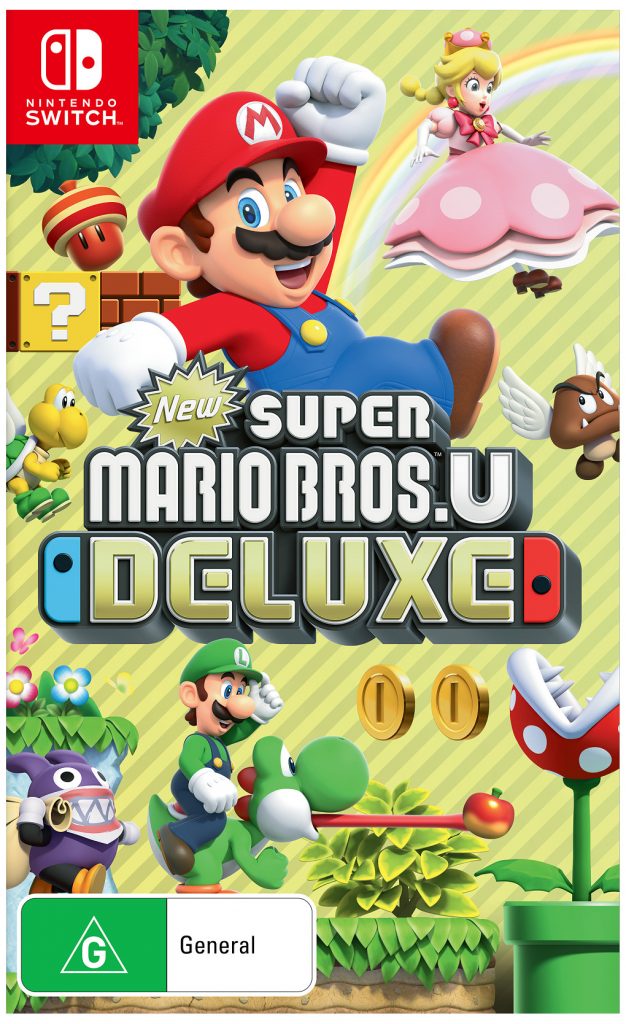 Platforming fun for up to 4 people!
With loads of simple, clean, fun platforming levels to play through, Mario Bros is easy to pick up, but hard to master!
Play single player using both joy-cons, or 2 player using 1 joy-con each, or add some extra controllers to play with more players.
Join Mario, Luigi, and pals for single-player or multiplayer fun anytime, anywhere!
Take on two family-friendly, side-scrolling adventures with up to three friends as you try to save the Mushroom Kingdom. Includes the New Super Mario Bros. U and harder, faster New Super Luigi U games—both of which include Nabbit and Toadette as playable characters!
Two games in one, for double the fun! Simple, straightforward controls, new playable characters optimized for younger and less-experienced players, and a wealth of bonus content—like a Hints gallery and helpful reference videos—make this a perfect choice for anyone looking to introduce their family to the wonderful world of Mario. All a player needs is one Joy-Con™ controller, so two people can team up right out of the box! Tackle 164 platforming courses in the two main game modes and enjoy extra replayability with three additional game modes in which you can also play as a Mii™ character: Challenges, Boost Rush, and Coin Battle!
A variety of playable characters are available, some with unique attributes that affect gameplay and platforming physics.
Younger and less-experienced players will love playing as Toadette, who is brand new to both games, and Nabbit, who was formerly only playable in New Super Luigi U. Both characters offer extra assistance during play.
Multiplayer sessions are even more fun, frantic, and exciting thanks to entertaining character interactions. Need a boost? Try jumping off a teammate's head or getting a teammate to throw you!
Animal Crossing: New Horizons
Online multiplayer, world building fun!
Escape to a deserted island and create your own paradise as you explore, create, and customize in Animal Crossing: New Horizons. Your island getaway has a wealth of natural resources that can be used to craft everything from tools to creature comforts. You can hunt down insects at the crack of dawn, decorate your paradise throughout the day, or enjoy the sunset on the beach while fishing in the ocean. The time of day and season match real life, so each day on your island is a chance to check in and find new surprises all year round.
Show off your island utopia to family and friends – or pack your bags and visit theirs. Whether playing online* or with others beside you**, island living is even better when you can share it. Even without hopping on a flight, you'll meet a cast of charming animal residents bursting with personality. Friendly faces like Tom Nook and Isabelle will lend their services and happily help you grow your budding community. Escape to your island getaway – however, whenever, and wherever you want.
Features:
Build your community from scratch on a deserted island brimming with possibility
Create your personal getaway and customize your character, home, decorations, and even the landscape itself
Collect materials to construct everything from furniture to tools! Then, use what you create to give your island a personal touch
Watch as the time of day and seasons match real-life – even your hemisphere! Each day holds potential for surprises and discoveries
Get to know the island residents, garden, fish, decorate, hunt for fossils, and more!
Show off your paradise – play on the same system with a total of 4 people**, or play together online* or over local wireless** for fun with up to 8 players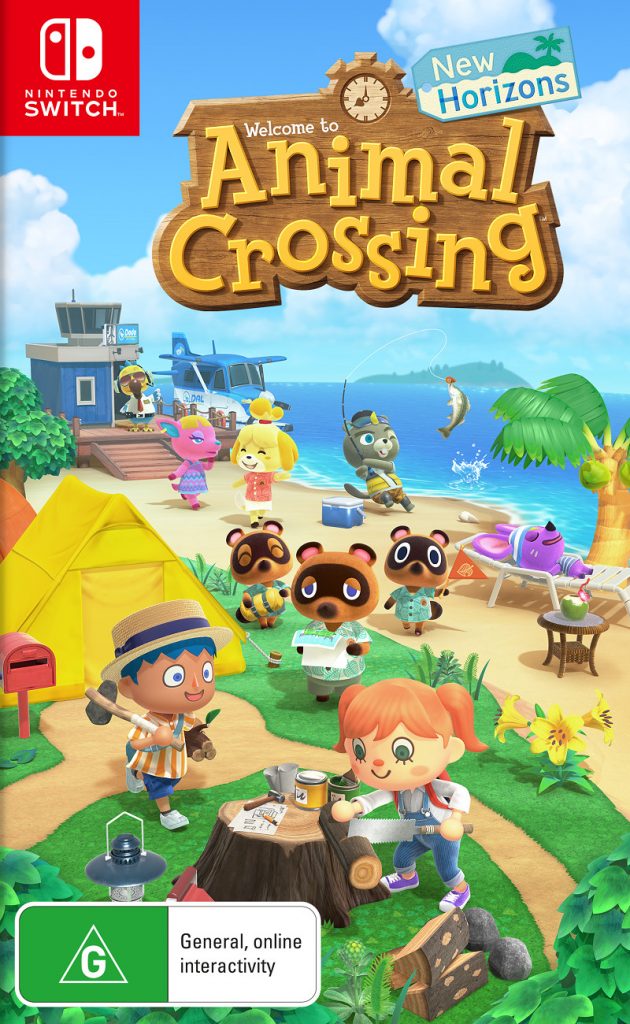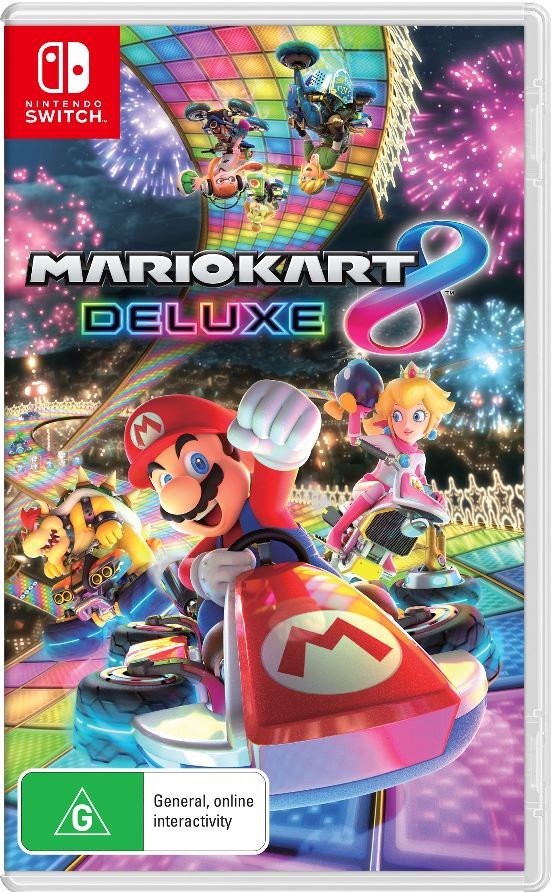 Exciting racing fun for up to 4 people!
Race and battle your friends in the definitive version of Mario Kart 8.
Race your friends in the definitive version of Mario Kart 8, only on Nintendo Switch!
Race as every character on every track from the Wii U version, including DLC characters and tracks.
Pop some balloons in the revamped Battle mode, complete with Balloon Battle and Bob-omb Blast.
Battle on new courses, like Urchin Underpass and Battle Stadium, or returning ones, such as GCN Luigi's Mansion and SNES Battle Course 1.
Inkling Girl & Inkling Boy from Splatoon, King Boo, Dry Bones, and Bowser Jr. join the roster!
Players can choose a new Smart Steering feature which makes driving and staying on the track easy for novice players and kids even at 200cc
Three new vehicles have been added, two are even inspired by Splatoon
Carry two items at the same time
Returning items include Boo, the item stealing ghost, and the Feather, which gives you a high jump in battle mode.
Play your friends in local wireless multiplayer with up to 8 players.
Drive through in 1080p HD quality in TV mode
Play on the go with handheld mode and play anytime, anywhere
Hit the road with the definitive version of Mario Kart 8 and play anytime, anywhere! Race your friends or battle them in a revised battle mode on new and returning battle courses. Play locally in up to 4-player multiplayer in 1080p while playing in TV Mode. Every track from the Wii U version, including DLC, makes a glorious return. Plus, the Inklings appear as all-new guest characters, along with returning favourites, such as King Boo, Dry Bones, and Bowser Jr.!
Imagine it, and you can build it!
The critically acclaimed Minecraft comes to the Nintendo Switch system. Create your very own game world to explore, build and conquer. When night falls the monsters appear, so ensure you've made yourself a shelter before they arrive. Make it through the night and the world is only limited by your imagination you choose what you want to make or what to do.
Play with up to 4 players on one device, or play online multiplayer.
Enjoy casual and fun building in creative mode, or try your hand in survival mode for a more challenging experience.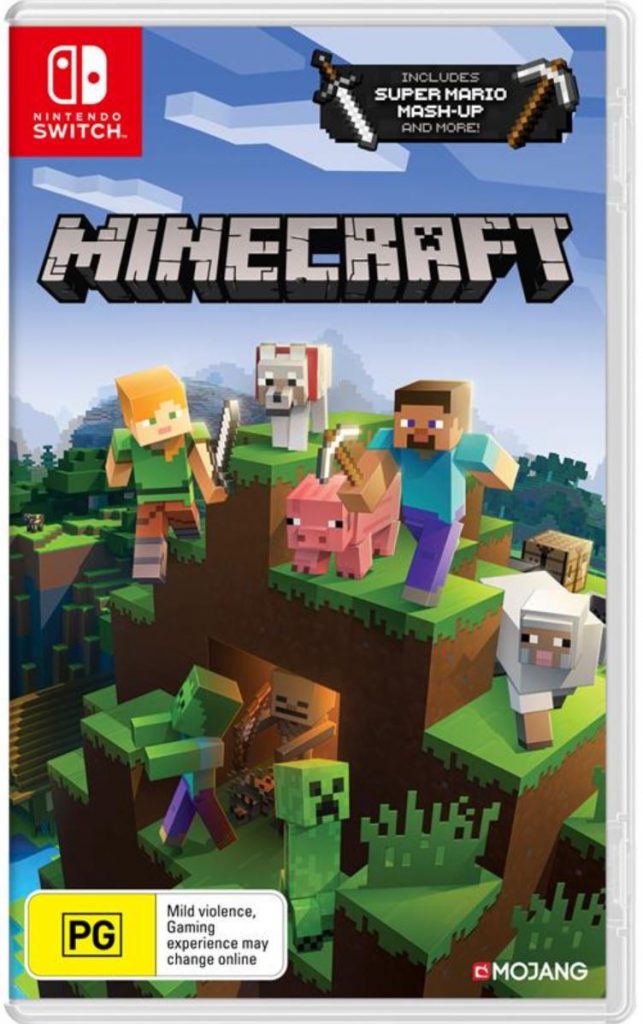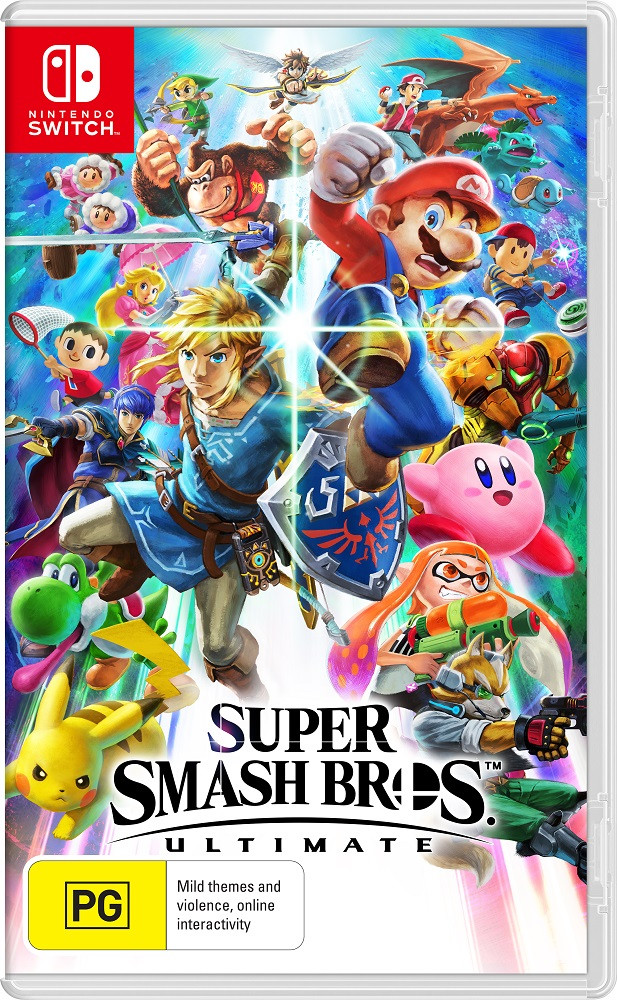 Look for a more serious multiplayer game?
Super Smash Bros. is a fast paced, single screen fighting game where you can play a host of characters with various special powers.
All Past Smash Fighters Join the Battle. Every. Single. One!
Legendary game worlds and fighters collide in the ultimate showdown – a new entry in the Super Smash Bros. series for Nintendo Switch! New fighters, like Inkling from the Splatoon series and Ridley from the Metroid series, make their Super Smash Bros. series debut alongside every Super Smash Bros. fighter in the series…EVER! Faster combat, new items, new attacks, new defensive options and more will keep the battle raging whether you're at home or on the go.
Features:
A new game in the Super Smash Bros. series releases on December 7th, 2018
New fighters, new stages, AND every fighter ever featured in the series
Over 70 Fighters, over 100 Stages, over 800 Music Tracks – Truly this is the biggest Super Smash Bros game ever!
Elevate the Super Smash Bros. experience to new heights with faster combat, new attacks, new items, and new defensive options
Hold a 4-player free-for-all, or kick it up to 8-player battles
All current Super Smash Bros. series amiibo figures (sold separately) are supported
Play soccer, using cars!
Welcome to the high-powered hybrid of arcade-style soccer and vehicular mayhem!
Customize your car, hit the field, and compete in one of the most critically acclaimed sports games of all time!
Play online, or 2 player splitscreen.
And best of all, Rocket League is completely FREE to play!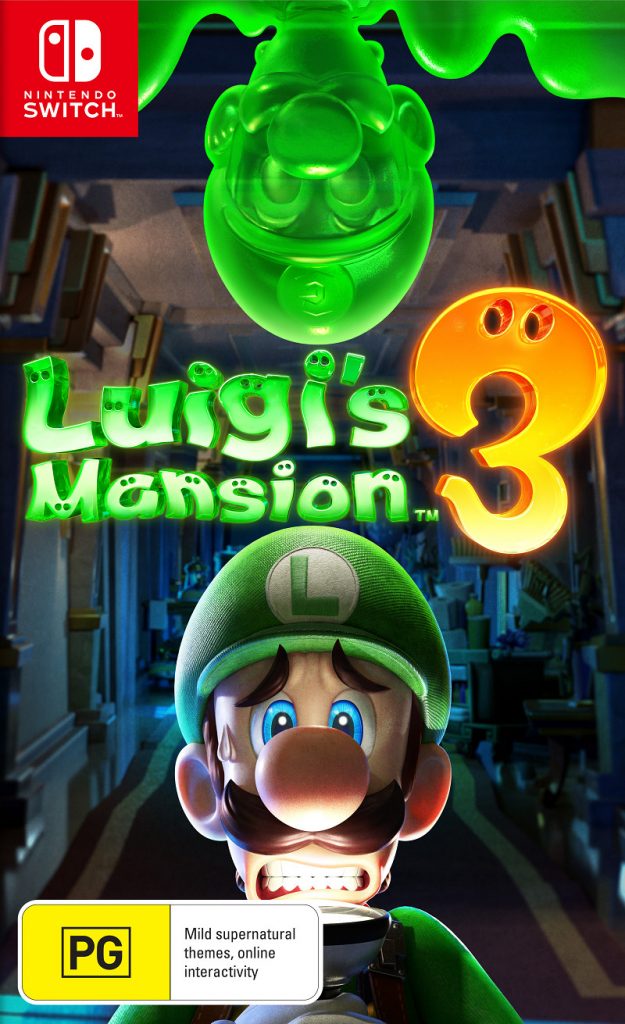 Lots of fun to be had for 1 to 8 players!
Luigi embarks on a dream vacation with Mario and friends upon receiving an invitation to a luxurious hotel. However, his dream quickly becomes a nightmare when King Boo reveals everything had been a ploy to capture Mario and friends. With the assistance of Professor E. Gadd once again, the reluctant and cowardly hero Luigi traverses up and down treacherous doors of the now-ominous hotel on a quest to save them. Wield the upgraded Poltergust G-00 to slam and blow away the ghosts' defences, or summon Gooigi, an all-green doppelganger that can help Luigi overcome obstacles he can't get past alone. Interchange between Luigi and Gooigi as one player, or grab a friend and control one each. For more frenetic multiplayer action, race the timer to clear various objectives on a series of doors in ScareScraper mode. ScareScraper mode can be played online* or locally with up to eight players on four Nintendo Switch systems (additional games required; sold separately).
Features:
He may still be cowardly, but Luigi has more tools and abilities at his disposal than ever before. Master Luigi's new powerful moves of Slam, Suction Shot and Burst 
Team up with Professor E. Gadd's latest invention, Gooigi, an all-green doppelganger able to slip through tight spaces, walk on spikes, and otherwise help Luigi overcome obstacles he can't get past alone
Interchange between Luigi and Gooigi as one player, or grab a friend and control one each at the same time
Explore the Last Resort, ascending through its differently themed doors full of quirky contraptions and haunting enemies
Race the timer with up to 8 players** to clear objectives on a series of doors in the ScareScraper